Wendy And Lucy
WENDY AND LUCY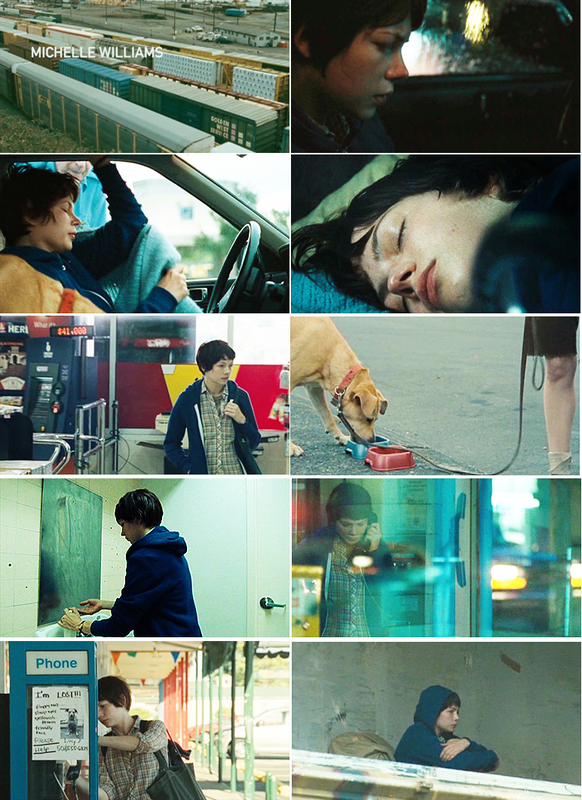 -- Michelle Williams deserves her hype in my opinion. Wendy made me cry two times and I don't really cry that often when it comes to characters in TV shows/movies. I don't get invested because TV shows can become lackluster (Heroes) or cancelled (Pushing Daisies)
-- I loved her relationship with the Walgreens guard. It always kills me when the once mean guy becomes the giant teddy bear.
-- I'm nervous that Michelle isn't getting Oscar buzz. (Anne Hathaway, her, Meryl Streep, Melissa Leo and Angelina Jolie used to be the talk of the critics)
-- I think this film was extremely pretty /shallow note
-- And can I just say this? It pissed me off that she left Lucy. She left Lucy because in leaving Lucy she was giving Lucy everything that she hadn't been giving Lucy. Everything that Lucy deserved and everything that Lucy would maybe never get.
-- Please watch this film, I really liked it.
-- Companion film would be HALF NELSON. Just because I want Ryan Gosling/Michelle Williams movie. Seriously, Best Actress/Best Actor 2011?!
PS: For future notice. I don't cap the whole movie. So my images may be out of sync (with example the 1st picture and 2nd picture are not same scene)
Screencaps are 1280x704.